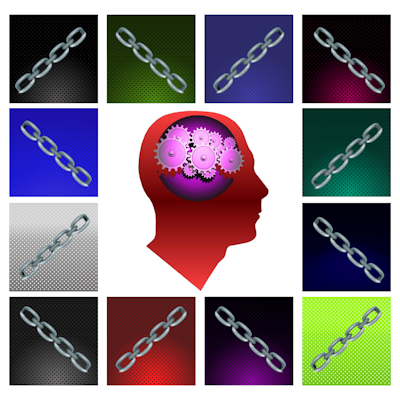 … And here's the real, the only sustainable and truly professional solution to all your linking troubles: the peerless
logobotixX SEO LinkWhisperer™ Service.
Read on to learn what it covers.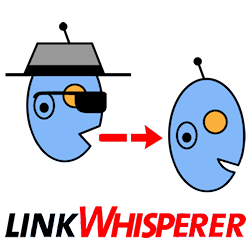 Download the full overview as a pdf file here!
The Solution
Our logobotixX SEO LinkWhisperer™ Service offers extensive organic link building (starting at 100 linksites) by creating a wide range of quality web sites. To this effect we will leverage both our own and multiple industry leaders' contracted link networks, expanding your exposure and coverage exponentially.
Initial competitive link analysis

At the outset of your campaign, it's time to assess the "lay of the land": What are your three most important competitors doing in terms of link building? What are you actually competing against, what kind of resources will you have to throw at things – and what is the best strategy to adopt in order to prevail?

We have teamed up with the world's leading, most experienced and renowned link analysis services to offer you the very best linkage intelligence that money can buy. These truly comprehensive reports aren't merely endless columns of meaningless numbers even experts would generally have a hard time puzzling over: all hard, verifiable stats aside, what this analysis will give you is actionable premium information on how best to deploy your resources to guarantee success.

Regular follow up competitive link analyses

The Internet doesn't sleep — and neither do your competitors. Hence it is critical to keep a close eye on how your vertical's overall link ecology is developing. That's why you will want regular follow up competitive link analyses to determine what has changed, detect forthcoming trends, possible ranking threats in the making etc. This is the informational backbone of your entire campaign and we have spared no costs to deploy the most powerful top league tools available to furnish you with exactly the information you require for your decision making.

Customized proprietary, topical websites

This premium service will furnish you with customised proprietary, topical websites.

Unique quality content

All sites will feature 100% human readable unique quality content.

Vast range of hosts and IPs

Sites are deployed across a vast selection of reliable hosting providers and a one-of-a-kind range of unique IP C-classes.

No artificial linking structures

The search engines (esp. Google) are extremely wary of what they term "artificial linking structures" solely intended to boost specific pages' rankings. Hence, deployed sites will not be interlinked in any manner. From the search engines' point of view each site will be a standalone entity, unrelated to the others constituting the entire network.

Organic deployment of sites, sustainable long term strategy

It is imperative to spread links gradually and consistently across as varied a set of sites as possible.

Only this approach will qualify for "organic" (i.e. non-artificial) link building. Thus, sites and content will be rolled out in as natural and non-aggressive yet persistent a manner as conceivable to reflect what's happening in the real life Web ecology. The fundamental philosophy of this process is to pursue a sustainable long term strategy for lasting results.

Full randomisation, structural variance and unbreakable de-footprinting

All sites are 100% unique – not merely in terms of content and location spread, but equally in the structural and design field, ranging from architecture through theming to graphics etc. No boilerplate "one size fits all" approach! This helps forego any detectable footprints, rendering your network bullet proof.

Consistent freshness, natural linking patterns

Powered by our proprietary logobotixX TextMachine™ technology in tandem with our highly experienced team of world class quality editorial experts, sites are consistently kept fresh with new content being phased in via randomised scheduling: fully search engine optimised, 100% relevant and unique as well as embedding your inlinks. Text content will furthermore be mixed with both generic and topical units, some of which will be devoid of outgoing links while others may point to non-competitive authority sites (e.g. Wikipedia, BBC, Ask.com etc.) for amplified link profile plausibility.

Fully customizable anchor text links, unlimited keywords

All your anchor texts are fully customisable to target both short and long tail search terms in the most efficient manner. The number of keywords you may target is unlimited.

Unlimited linking targets

All your anchor texts are fully customizable to target both short and long tail search terms in the most efficient manner. The number of targetable keywords or search phrases is unlimited.

Full flexibility, freely reassignable, alternative monetisation options

Your proprietary link building network, once deployed, developed and appropriately matured, can be leveraged in the most versatile manner possible to accommodate eventual changes in your promotional strategies or your business model:


exploit it to propel newly launched additional money sites into top rankings
reassign it (in parts and/or in its entirety) to push traffic and links to alternative target pages within your vertical (e.g. partner sites, affiliates, promotional portals etc.)
monetize its enhanced linking power by offering link building services to clients and partners
sell segments or the entire network to the highest bidder etc.




The supplementary profit making opportunities are essentially unlimited.

Owner's sole control

All sites will be 100% under your own control: no third party meddling to contend with; no alien terms of service; no suboptimal standards to abide by. Content generated and deployed will be yours alone, to make use of at your own discretion.

Sustained appreciation, high investment value

Operational profits aside, your proprietary logobotixX SEO LinkWhisperer™ link building network constitutes a premium Web equity with an unprecedented appreciation factor: the longer you maintain and nurture it, the more money it will make you and the more valuable it becomes in the same stride — entirely on auto-pilot!
For information on supported verticals, available packages, the logobotixX TextMachine™ technology, and pricing please download the PDF file via the link below.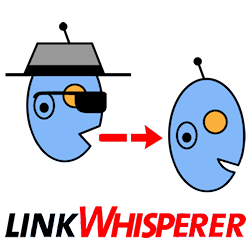 Download the full overview as a pdf file here!
Trademark Notice Disclaimer
"Google" and "PageRank" are the registered trademarks of Google Inc., Mountain View, 1600 Amphitheatre Parkway, Mountain View, Ca 94043 (USA). Facebook is the trademark of Facebook Inc of Menlo Park, California, USA. Twitter is the trademark of Twitter, Inc. of 795 Folsom St., Suite 600, San Francisco, California, USA. "Copyscape" is the trademark of Indigo Stream Technologies Ltd. Any other mentioned trademarks are their respective holders'.
logobotixX and the logobotixX LinkWhisperer™ Service are neither affiliated with nor endorsed by Google Inc., Facebook Inc, Twitter Inc., Indigo Stream Technologies Ltd. or any other trademark holders mentioned above.
Interested? Require a customized package? Please send us your specs via the form below.