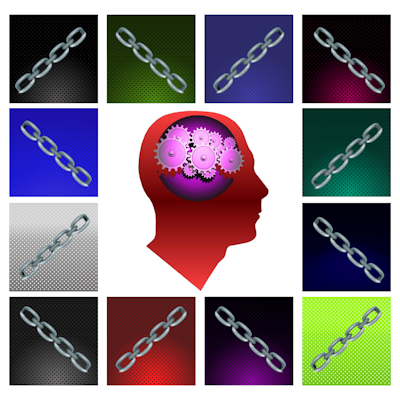 The logobotixX LinkWhisperer™ service will build your own large scale custom link network for powerful SEO and as a steadily appreciating Web equity investment.
The

logobotixX SEO LinkWhisperer™

Service

Here's the Executive Summary

The one-of-a-kind logobotixX LinkWhisperer™ Service furnishes you with your own, proprietary link building network, propped up with premium quality unique, fully scalable content, customized and optimized either for your specific vertical or for any variable multi purpose setup.

This gives you 100% control over your inlinks, allowing you to fine tune your Web campaigns, push your search engine rankings, drive pre-qualified traffic, slash your PPC advertising costs and generally outsmart your competitors.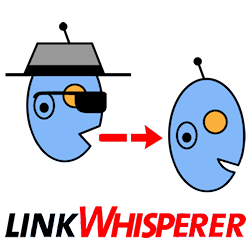 Download the full overview as a pdf file here!
The Problem
Quality inlinks are a crucial component of every successful online marketing campaign today. Typically, they are also one of the most cost intensive.
You can easily buy links, of course — at a price. Depending on your strategy model, you'll either lease them from quality sites (typically at a fairly steep monthly fee), or you may have outsourced the task to a link building team soliciting links from relevant sites within your industry.
But if you're working in a highly competitive vertical (e.g. gaming, forex, insurance, adult etc.), all these "little" €20-150 per month single links do tend to add up. The more so as you will typically need thousands of them to dominate your market and the search engine results pages (SERPs).
Moreover, commercial link vendors, brokers and even entire link building networks are usually easily detectable – and as the search engines (esp. Google!) don't endorse paid links or what they term "artificial link structures", your money sites are in perpetual risk of penalization.
Even worse, you'll also be entirely at the mercy of third parties: if a linking site goes down, if it's sold or happens to change its policy, there go your link building efforts (and more likely than not, a lot of money as well)…
And as if to add insult to injury, with the recent Google updates came a flurry of frenzied link disavowals and take-down request, usually with highly varying success. Ironically, very often the same agencies who used to sell you links are now charging you premium money for having them taken down again!
So to summarize merely the most obvious negatives —
Third party link brokers & vendors
high costs, steadily rising
easily detectable by the search engines = penalization hazard
systemic link grid instability
inherent security issues
no full control over your third party inlinks
Inhouse link building
recruiting, qualification & budgeting issues
human labour & time intensive staff training required
high maintenance costs
no full control over your third party inlinks
Outsourced link building
pervasive major quality & reliability issues
frequently mediocre "cut corners" performance
increased penalization hazard
inherent security issues
no full control over your third party inlinks
What You Actually Need
Your online equity (websites, gaming platforms, sales pages, user forums etc.) may arguably constitute your most valuable asset in terms of Internet marketing. You want pre-qualified traffic, and the most cost-effective and powerful means of driving traffic to your sites is via organic (i.e. unpaid) search.
For visitors to actually find you, you require great rankings on the Search Engine Results Pages (SERPs) – better rankings, in fact, than all your competitors!
Search engine rankings are determined by multiple factors, many of them outside your control. However, the most critical ranking factor of all is incoming quality links ("inlinks"): they are indeed the be all and end all of all your search based online marketing efforts.
For a truly effective and efficient online campaign
you must be able to:



• determine the precise location of your inlinks
• specify your inlinks' anchor text i.e. key phrases
• roll out your inlinks within specific time frames
• scale your inlinks e.g. to succeed within a highly competitive environment, to focus on your best-converting search terms and phrases and push the relevant pages up in the rankings
• modify your inlinks to accommodate changes in the search engines' regularly changing ranking algorithms
• re-dedicate or take down links at any given time.
So for the
real

, the truly

professional

solution to your SEO linking troubles: read on here!
Trademark Notice Disclaimer
"Google" and "PageRank" are the registered trademarks of Google Inc., Mountain View, 1600 Amphitheatre Parkway, Mountain View, Ca 94043 (USA). Facebook is the trademark of Facebook Inc of Menlo Park, California, USA. Twitter is the trademark of Twitter, Inc. of 795 Folsom St., Suite 600, San Francisco, California, USA. "Copyscape" is the trademark of Indigo Stream Technologies Ltd. Any other mentioned trademarks are their respective holders'.
logobotixX and the logobotixX LinkWhisperer™ Service are neither affiliated with nor endorsed by Google Inc., Facebook Inc, Twitter Inc., Indigo Stream Technologies Ltd. or any other trademark holders mentioned above.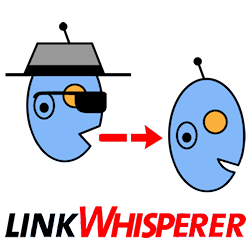 Download the full overview as a pdf file here!
Interested? Require a customized package? Please send us your specs via the form below.