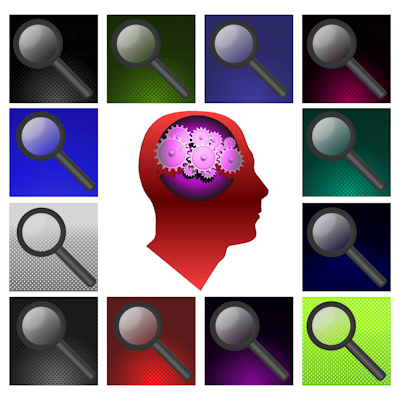 Leverage the incredible power of state-of-the-art IP Delivery (aka "Cloaking") technology to drive laser targeted traffic and dominate the search engine results pages!
The

logobotixX SERP Domination Attack™

SEO Service

Here's the Executive Summary

The one-of-a-kind logobotixX SERP Domination Attack™ SEO Service leverages state-of-the-art IP Delivery ("Cloaking") technology to provide you with you with laser targeted organic search traffic by saturating the SERPs (search engine results pages) from top to bottom with your own, proprietary traffic pumps!

This is PowerCloaking 3.0 at its most effective: keeping your "official" core domains and money sites entirely out of the firing line, squeaky clean and bullet-proofed against penalization, it gives you the best of both worlds: white hat and black hat SEO.

Developed by the people who first gave you industrial-strength cloaking, making Google shudder to this very day!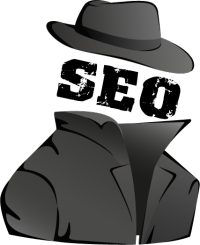 The Problem
Achieving good search engine rankings has always been a fairly tough challenge in a variety of industries. This has now become particularly difficult after the recent Google updates.
If you're working in a highly competitive vertical (e.g. gaming, forex, adult content etc.), you will typically have to invest considerable effort to dominate your market and the search engine results pages (SERPs).
More often than not, it will be your most hard hitting competitors calling the tune. Where only so-called "black hat SEO" strategies can prevail, it's not a matter of choice anymore: unless you play the game effectively, leveraging every trick in the book, you're toast, it's as simple as that.
On the other hand, many of the most powerful "black hat SEO" techniques can be quite risky. So if you get caught out bending the search engine rules in your favour by deploying "black hat SEO" techniques, that's no good either: having your core domains or money sites penalized or even deindexed is anything but helpful.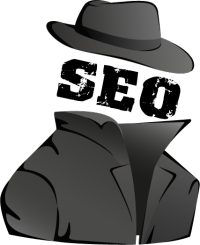 … And What You Actually Need
Your online equity (websites, gaming platforms, sales pages, user forums etc.) may arguably constitute your most valuable asset in terms of Internet marketing. You want pre-qualified traffic, and the most cost-effective and powerful means of driving traffic to your sites is via organic (i.e. unpaid) search.
And if, like your competitors, you have to play hardball in order to achieve your aims, you will require some insurance to neutralise any possible negative effects, penalties etc.
In other words, you want the best of both worlds: the (hopefully) defensible stability of a "white hat SEO" Web presence abiding 100% by the official search engine rules and the undoubted efficacy of a state-of-the-art "black hat SEO" approach, preferably without the risks typically involved.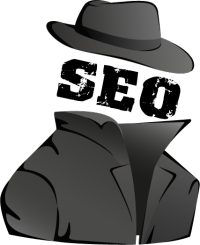 So Here It Is: The Solution
Our logobotixX SERP Domination Attack™ service leverages the matchless prowess of our proprietary PowerCloaking 3.0 technology to achieve extensive search engine positioning involving scores, dozens, hundreds and, depending on competitiveness, even thousands of sites: anything to get the job done! (So it's actually emPowerCloaking 3.0!)
Deliverables


Saturate the SERPs with your traffic driving sites


These will be all-cloaked "Shadow Domains™" (our invention): highly optimized for search engines but invisible to human visitors who will be redirected to whichever target pages you choose to specify. (Generally, to a clone of your main site ‒ please see below). So it's not merely about ranking some site at position #1: rather, we strive to achieve at least 40-60% domination of Page 1 to Page 3 search results! So wherever users may click, chances are they'll hit your target site instead of your competition's.

Keep your core or money site 100% out of the firing lines


For all the effectiveness of our

logobotixX SERP Domination Attack™

service you don't want to jeopardize your core or money site in any way. This is where our super sneaky

Security Cloning™

technology comes into play. Your main site won't be put at risk in any way — because we won't be sending any traffic to it in the first place. Neither will we point any links to your money site. No traces involving your "official" Web identity and presence at all! So even if some of the cloaked sites happen to get penalized or banned (we generally don't lose more than about 3% of them in the course of a year anyway) we'll simply roll out fresh replacements!

Full turnkey service — leave everything to us!


We will take care of everything so that you won't have to. Instead, focus on what you do best such as promoting your products and services, closing deals, servicing your clients.

Regular status reports


Weekly status reports will provide you with full transparency. Gauge your campaign's prowess and let us help you finetune it as required.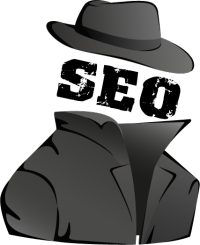 Got Questions? Here Are Some Answers…
In which language is this service of yours available?
The logobotixX SERP Domination Attack™ service is language agnostic so it can be conducted in any language of your chosing.
If you clone my money site for the campaign to direct search traffic there, won't the clone impact it, risking a duplicate content penalty?
Sharp thinking! The clone will actually be kept out of the search engines for exactly this reason. All search engine spiders will be blocked from access, no crawling allowed. That way, there won't be any duplicate content to detect in the first place. Nor can your cloaked landing site be tracked back to your regular sites. In fact, that's what our fancy Security Cloning™ strategy is all about: ensuring a maximum of security and sustainability for your visible money sites while permitting you to enjoy the incredible traffic-and-conversions-pushing power of our IP delivery setup. Best of both worlds, and all that…
So how will this help my money sites achieve top rankings?
It won't — top rankings are attained by the cloaked Shadow Domains™ we set up for you because this strategy is not about branding, it's about achieving lots of prequalified traffic and about boosting your conversions. While it's true that good rankings will generally translate into good sales, we're working on an entirely different scale here: targeting not only position #1 or #2 or maybe #3 (like most all SEOs do) but, rather, dominating the SERPs e.g. on positions #1 through #8, then again possibly #13 through #24 etc., you get the drift. That's actually a whole lot more than merely achieving one top position for a puny single money site only. At the end of the day, most web companies really want traffic and conversions: site rankings are merely a means to this end.
Can I continue my regular, "white hat" SEO activities to promote my money site?
Absolutely — one of the beauties of this approach is that it gives you the best of both SEO worlds. Go on and promote your white hat sites as before — while sneakily raking in the profits from your IP Delivery campaign!
How much will it cost me to replace any cloaked sites that happen to get penalized or banned?
Nothing at all — everything is covered by our flat fee structure: no hidden costs involved!
I like it! How do I get started?
We suggest you download the pdf file via the link below. It includes the full overview, our contact details and a list of requirements that will enable us to ramp up a customized quote for you.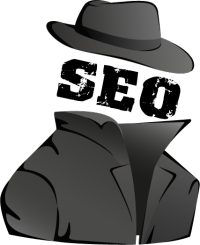 Interested? Require a customized package? Please send us your specs via the form below.