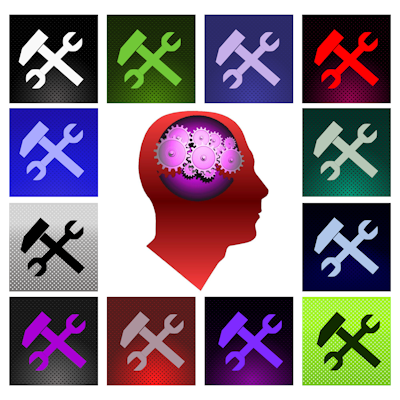 Here's the whole feature list explaining why you really want to get hold of the bSeolized shadowMaker™…
Tons of Strong Reasons to Use shadowMaker™
Fully Automatic Relevant Content Generation
The most labor intensive, time consuming and, hence, costly part of creating effective cloaking setups is generating relevant fillertext content to build truly unique sites. Merely spewing out doorway templates is yesterday's technology and will quickly lead to penalization by all major search engines.
The whole process of generating both relevant and unique page content can now be fully automated: arguably the most powerful feature of all — and another world first!
Automatic selection of relevant, competing top ranked URLs.
Whacking of relevant fillertext raw content.
Automatic sanitization and 100% copyright-proofing of raw content to create fully usable fillertext files.
Automatic exclusion of third party trademarks, company names, personal names — plus, probably the world's most comprehensive exclusion list for weeding out profanity language, slang and other undesirable semantic content.
Lightning fast: generates 100,000(!) unique optimized pages per hour and more, depending alone on your hardware capacity!
Fully Customizable Keyword Density
Integrated: the powerful keyMixer™ engine — the world's first (and currently: only) automatic keyword density generator for automatic page optimization, precise to the first decimal digit.
Generates fully customizable keyword density and page weight.
Creates one unique, dedicated page per targeted search term (single words or multi-word key phrases) for optimum ranking prowess.
Target files are generated automatically from your keyword list — no need to organize and monitor single file names, saving lots of time and effort.
Specify your own filler text file for optimization of contextual relevance which is again increasingly important with most major search engines.
Specify your desired keyword density (KW) in percent (e.g. 1.5%, 1.8%, 0.9% etc.) — keyword density will be exact to the first decimal digit! Need more differentiation? Easy — just generate further pages in varying KWs.
Randomizes your protected page description from an easy-to-edit flat text file.
Protect your starter lines i.e. that part of your body text actually read, indexed and displayed by those engines that will ignore your meta contents by policy — granting you optimum control over what surfers finding your search engine entry will get to see. Randomize page descriptions in starter lines by working from an easy to read and edit flat text file, 100% customizable.
Avoid all spamdexing penalization literally to the dot.
Copy and surpass competitors' top positioned pages' keyword densities without infringement of copyright, thus avoiding cost intensive litigation.
Predefine page weight in KB to accomodate various (and varying) search engine ranking algorithms.
Generate various sets of KD optimized pages to achieve a "buckshot" effect — no need to try to keep up with the search engines' ever changing ranking algorithms: simply generate more unique pages and submit them all. Some of them are always bound to stick and drive targeted traffic to your site by the ton!
Highly Optimized Site Structure
An intelligent site structure is one of the most important (albeit most overlooked) onsite criteria for optimal search engine rankings.
Orphaned pages are as much an SEO "kiss of death" as is excessive interlinking. These issues are resolved by our highly effective site structure generation technology.
Generates an unlimited number of interlinked, absolutely unique phantom pages — no orphaned pages to impede your search engine rankings!
Randomized, unique insite linking sets to simulate real world, natural navigation elements. All pages will link to the domain's index page and site map.

New in ver. 6.5

: power silo linking structure — fully automated — to get all your inner pages spidered and ranked in no time!
Automatic generation of comprehensive site maps — all-important for deep crawling search engine spiders!
Fully Targeted Realtime Visitor Redirection
While search engine spiders frown on being redirected, doing it on system level in realtime without delay will appear 100% natural to the human visitor.
Human visitors are redirected by keyword/search phrase (fully customizable) to any valid URL of your choice
Remains invisible to the search engines and will work as an unrecognized background process: no transparent redirection tag in the HTML header, no amateurish JavaScript redirect frizz, both of which may crash your visitors' browsers and can lead to refusal of indexing or even penalization by the search bots.
Allows creation of absolutely innocuous HTML pages; hence, no mandatory restriction to your cgi-bin directory, enabling straightforward search engine submission without any recognizable peculiarities.
Not limited to any predefined set of search engines — optimize for one or optimize for all.
Password protection to restrict usage to authorized persons only; however, will accept blank (nul) passwords too, if installed accordingly. (Not recommended except as a temporary time saving solution during checkup phase.)
Full Usage and Traffic Stats
Traffic stats are a search engine optimizer's gold mine! Check your stats regularly to retrieve hard data for fine tuning and improving your optimization efforts.
Our integrated proprietary stats tool lists all hits (robots and human) and includes search words and phrases as entered by visitors in search engines. This is VERY IMPORTANT for continuous optimization of your web site: discover real life keywords and search phrases you would miss otherwise!
Lists the following data in separate text area windows when activated:

* hits statistics

* all phantom pages contained in their own directory in as complete URLs
Unlimited Domains License
Generate and run as many Shadow Domains™ as you please — one single license covers them all.
Generate and maintain as many Shadow Domain™s as you wish — includes full, unlimited usage of the search engine spider database.
Intuitive GUI
Powerful and highly sophisticated though this application is — it features one of the most intuitive GUIs of all server based Perl applications extant.
Low learning curve and high ease of usage via our exceptionally intuitive and ergonomically designed Graphical User Interface (GUI).
Full context sensitive online help available.
Detailed, easy to follow step-by-step online tutorial available.
Stellar Support + Installation Guarantee
Great features are one thing, great support quite another! So there's plenty more you'll get into the bargain.
Free installation service

(optional) — 100% money back guarantee if program won't work on your recommended web server!

Free personal coaching

: Individual one-on-one voice chat training session with a highly qualified native English speaker in step-by-step tutoring including state-of-the-art screen sharing!

Full documentation

included.

Stellar Support

: Highly responsive support via email and ticket system; more options available via individual scheduled setup (Skype, phone, messaging).

12 months' free updates

. Includes: maintenance update versions; search engine spider database; search results parsing parameters; expanded sanitization & exclusion lists etc.
---
Got some questions? Need a quote?
Feel free to contact us: